---
THE MOON.
A PLANET, A STONE, AND ALL THE REST.
2019
The Moon is a publication working with Archive Photography.
The project it is a parody of the book The Moon by Nasmy and Carpenter in 1874.
Starting from archived material found on National Geographic Magazine (1962-1964) about the Moon Landing, the project creates association between popular facts and contemporary culture.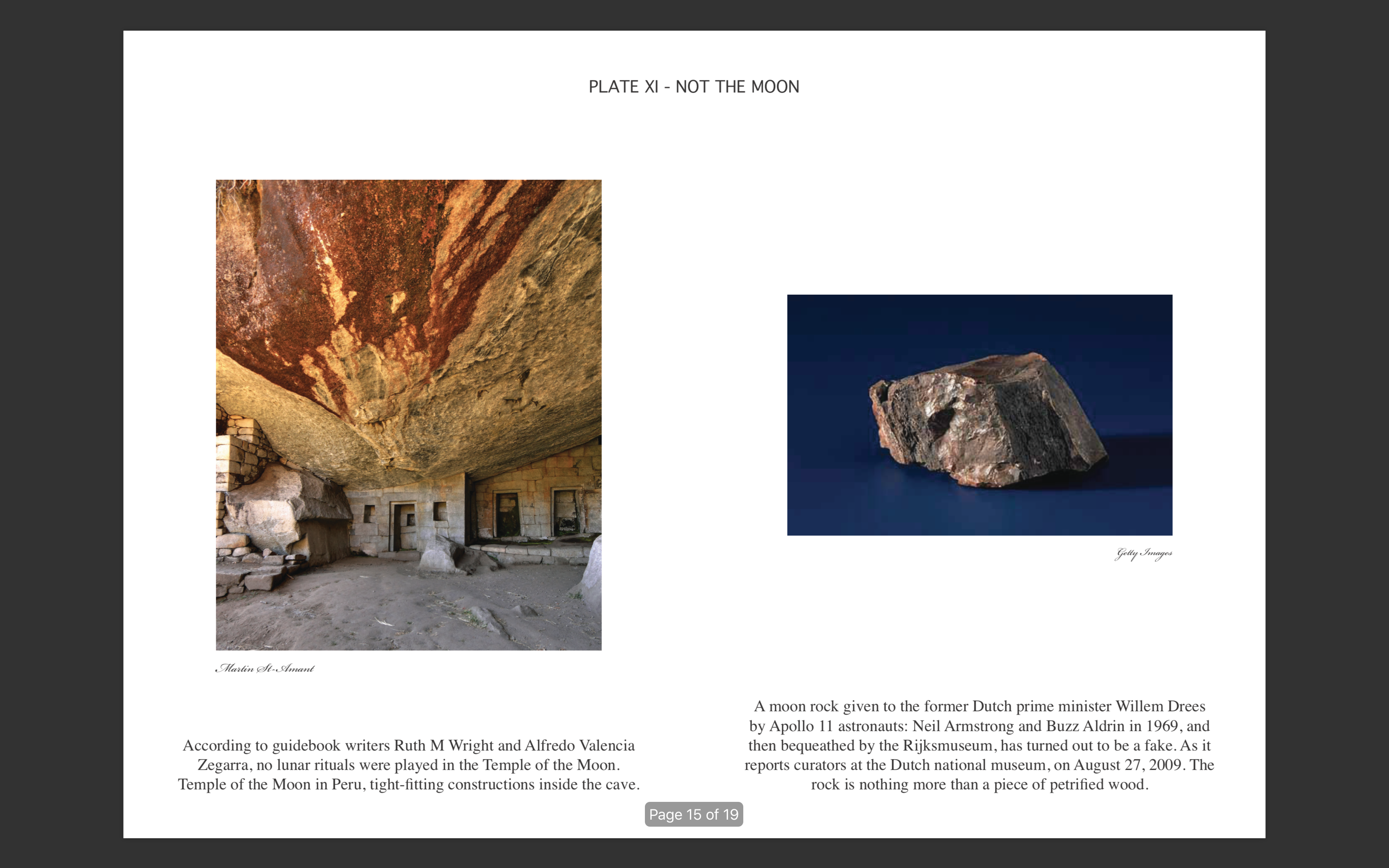 ---
Jessica Bizzoni is an
Artist, Designer and Photographer working on personal and commissioned projects. Working in Belgium, The Netherlands and Italy. Bizzoni helps to design spatial and visual identity. Portfolio available upon request. Get in touch for prints, collaboration, inquires and freelance work.

ITA︎︎︎ Jessica Bizzoni è Artista, Designer e fotografa. Lavora a progetti indipendenti e come freelancer in Italia, Belgio e Olanda. Aiuta a creare spazi innovativi e identità visive, legati a territorio e ai beni culturali. Studio con base a Rimini. Per informazioni riguardanti stampe e altri lavori, scrivere
qui ︎
.


Vat Id IT 04306340409
© Jessica Bizzoni 2021

●