Artist, Designer and Photographer
working on personal and commissioned projects.

Current and Upcoming Exhibitions: 21/07/2020-21/07/2021 AboutArt, Antwerp BE. News: Prints available at Liminted Edition Gallery, Still Gallery, Milano I.
---
THE MOON.
A PLANET, A STONE, AND ALLE THE REST.
2019
The Moon is a publication working with Archive Photography.
The project it is a parody of the book The Moon by Nasmy and Carpenter in 1874.
Starting from archived material found on National Geographic Magazine (1962-1964) about the Moon Landing, the project creates association between popular facts and contemporary culture.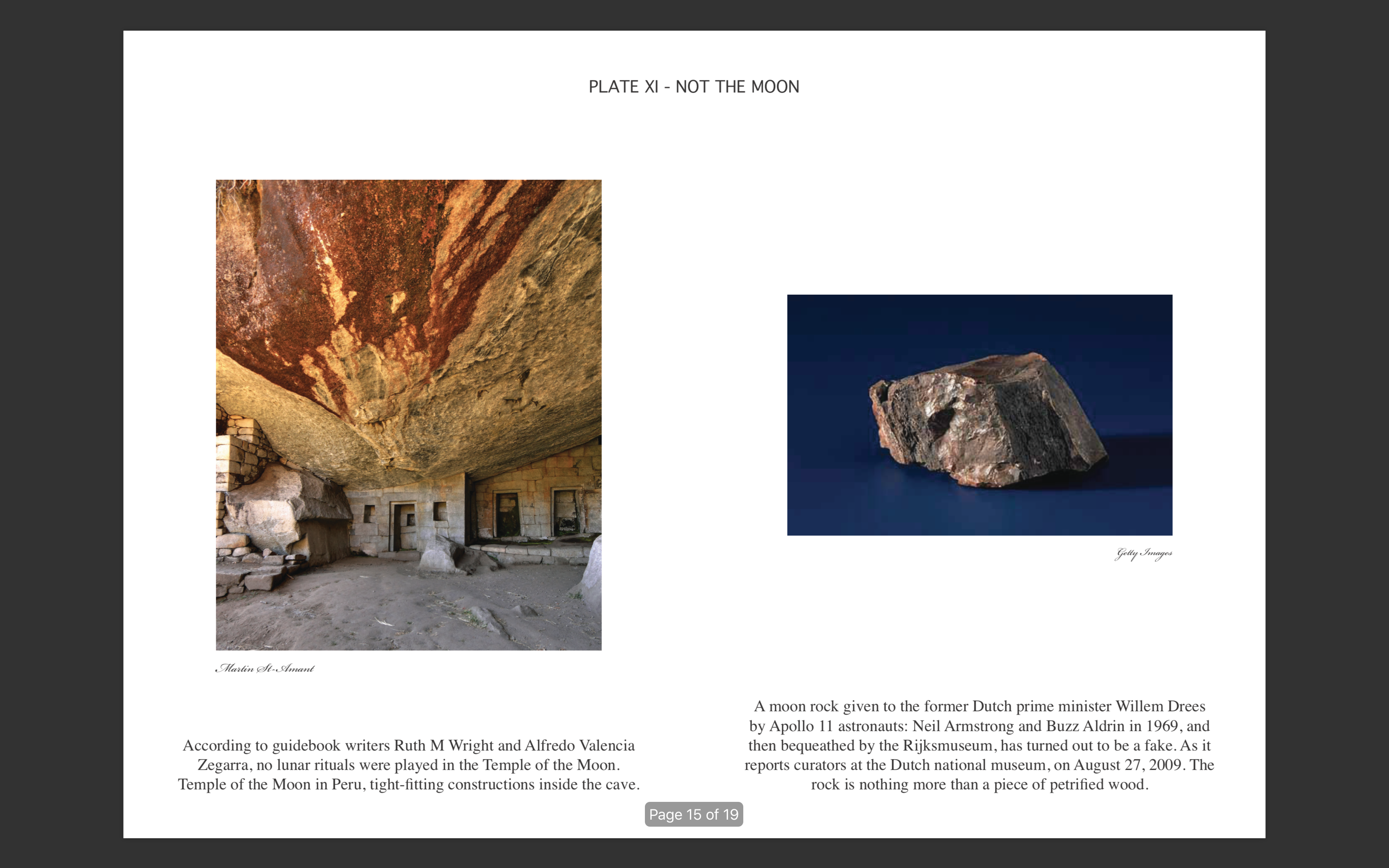 ---
Analysis of spatial design dedicated to legal prostitution services in the context of regulated and not regulated policies. The research want to analyse and classify the topic of prostitution under the characteristics common to buildings and urban spaces to be able to define typologies. Elements researched in Amsterdam, Eindhoven Rimini and Zurich. Findings are then organised into a XXX Zone for the Intentional Development Manifest.
Graduation research project done at the
Design Academy Eindhoven
.
XXX ZONE is part of the permanent collection at the Benaki Museum (Athens) and at the Centre for Artists´ Publications (Bremen).
The book was exhibited during the
Athens Photo Festival 2017
. XXX Zone book is published inside
Artists' Books for Everything, from the Center for Artist Publications, Weserburg Museum of Modern Art.
Read more at
Traderstalk
.
---
Get in touch for prints, collaboration, inquires and freelance work.
Working in Belgium, The Netherlands and Italy. Studio based in Rimini.

ITA︎︎︎ Jessica Bizzoni è Artista, Designer e fotografa. Lavora a progetti indipendenti e come freelancer tra Italia, Belgio e Olanda. Studio con base a Rimini. Per informazioni e/o comprare stampe e altri lavori, scrivi qui ︎.