---
FOUR SEASONS CYAN-BLUE
2020
Wanting to reinterpret an object from Jessica's childhood memory, the wall fan with sunset images, the artist opens her personal library of the changing colour of sunset and twilight sky for this collection.

The colour research collects 365 combinations. A palette a day for the entire year 2020. Each paperwork is limited edition and it uses the colour combination of a specific day.

Technical detail of Fan: Year 2020 Original 1/1 Signed. Digital print on paper and cotton fibres. Sizes: S (70 x 80 x 2 cm), M (100 x 90 x 2.5 cm) Cardboard diamond-shaped box.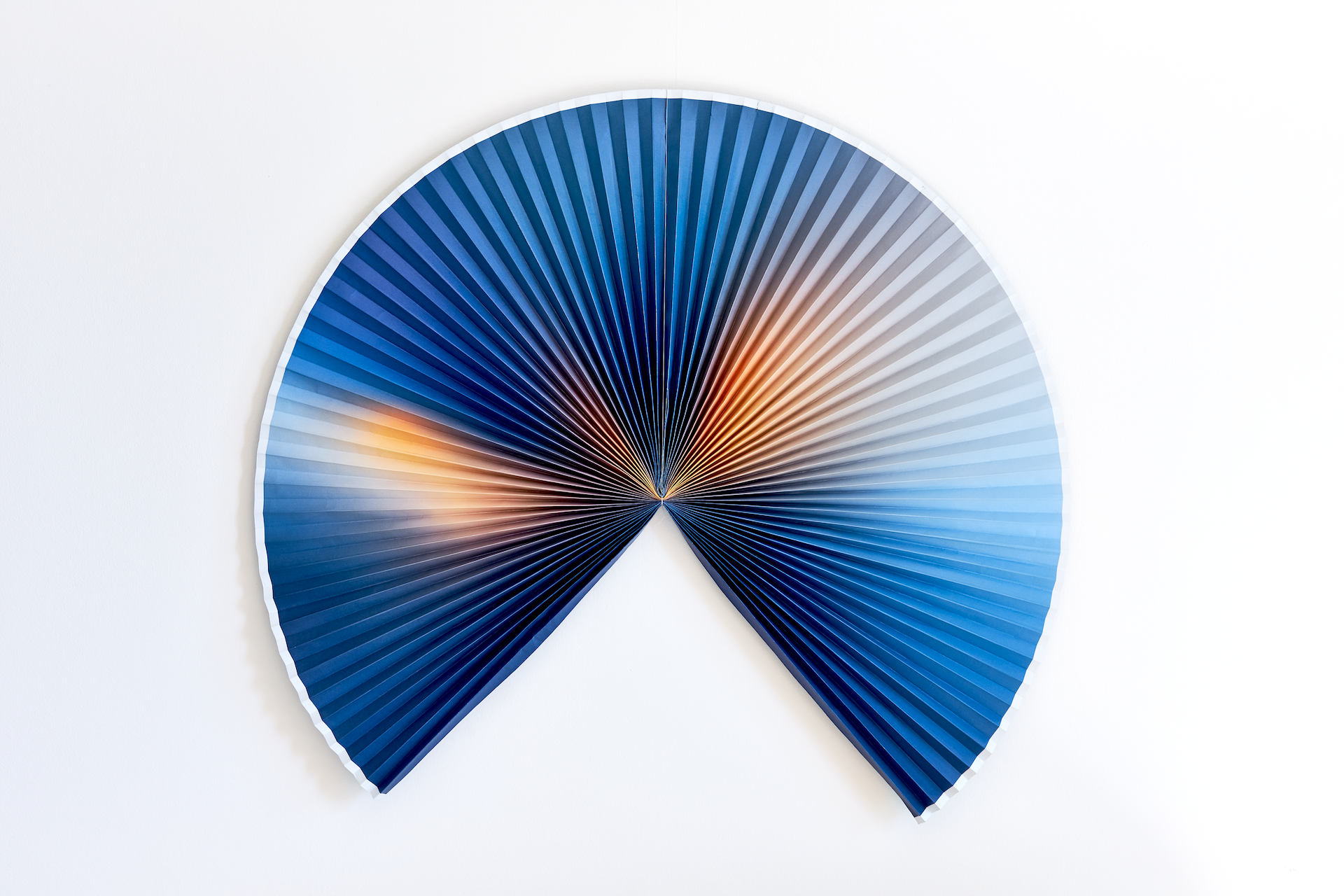 ---
Get in touch for prints, collaboration, inquires and freelance work.
Working in Belgium, The Netherlands and Italy. Studio based in Rimini.

ITA︎︎︎ Jessica Bizzoni è Artista, Designer e fotografa. Lavora a progetti indipendenti e come freelancer tra Italia, Belgio e Olanda. Studio con base a Rimini. Per informazioni e/o comprare stampe e altri lavori, scrivi qui ︎.